Doctors say these patients have surfaced as social distancing is not being followed

Total 20 patients tested positive for novel
coronavirus on Saturday, taking Pune district's tally to 94. Most of them have no travel history or exposure to positive patients.
Four of the newly discovered patients have been admitted to Sassoon General Hospitals and remaining three are at Naidu Infectious Diseases Hospital, officials informed. The 48-year-old from Shukrawar Peth and 40-year-old from Mangalwar Peth, who tested positive, have no comorbidities. They are in stable condition.
A third patient, a 70-year-old man, hails from Kashewadi slums in Bhawani Peth area. He has a history of hypertension and diabetes; he has not travelled anywhere. The fourth patient at Sassoon is 77 years old. He hails from Ghorpadi Gaon and also suffers from diabetes and hypertension.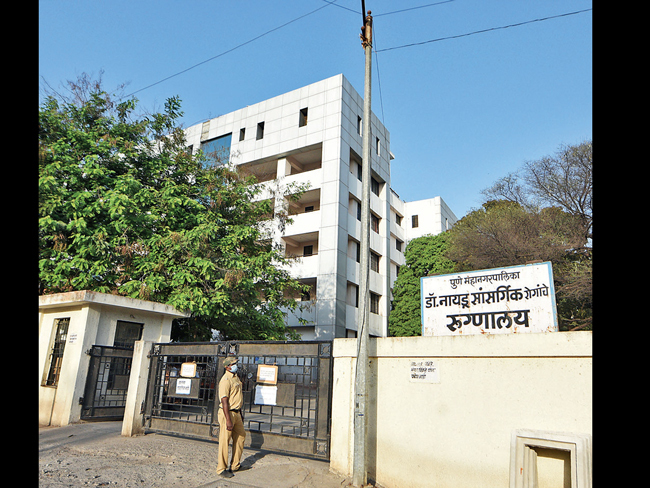 "These four patients arrived at the hospital on Friday and their results were confirmed on Saturday. None of the four patients have any travel history or were in close contact of person with travel history or those who have tested positive for the diseases. The infections were most likely transmitted locally," said Dr Ajay Chandanwale, dean of
BJ Medical College and Sassoon General Hospitals.
The three patients at Naidu hospital include a 40-year-old man, who tested positive for the virus on Saturday. He was admitted to the facility on Friday. He too does not have any travel history. "When he displayed mild symptoms for the virus, we tested him for the virus. Now, we are identifying his close contacts. He is stable and have no other illnesses. However, he had not travelled anywhere recently; neither was he in touch with anyone who tested positive," said Dr Sanjeev Wavare, assistant health chief.
Pune Municipal Corporation (PMC) officials informed that they have tracked down over 30 close contacts of the patients who gave been tested positive for the virus. The work to identify the second contacts is in progress, they said.
"The close contacts have been identified and they will be tested for the virus irrespective of the symptoms. The second contacts who are asymptomatic will be asked to be home-quarantined. The focus is now on clusters as more cases have started coming from a specific area and are clear indication for local transmission. This has happened as people are not following social distancing — which is crucial to avoid the escalation of the situation," said Dr Wavare.
Corona fact-check

Pune district: 94

State: 647

India: 3,072
World: 11,41,425